Alex Canter Quora Session Q&A
According to Restaurant Dive, 78% of restaurants say off-premise [delivery] is a strategic priority, with 92% saying off-premise has helped generate additive sales.
Read the article here.
So why are restaurant owners resistant to tap into these new revenue streams?
There are a host of reasons why some restaurants decide not to pursue online ordering. In no particular order they include:
Operators believe that their menu items won't package or travel well.
Operators are concerned that delivery can't capture the overall appeal of their brand and experience.
Operators are concerned about the profitability of using third party ordering services.
Operators think that online ordering is a temporary fad.
Operators don't understand how online ordering works and it seems difficult to them.
Some operators feel they are "busy enough" and don't wish to increase order volume.
However, what we're finding at Ordermark is that more and more restaurants, even ones that haven't previously pursued online order for the reasons stated above, are considering it, or embracing it. And the reason for this is a massive shift in consumer behavior, that's driven by mobile phones and the convenience they bring to our lives. There's just no avoiding the fact that every day, tens of millions of Americans are ordering food online and to be a modern restauranteur means understanding how you fit into that new reality.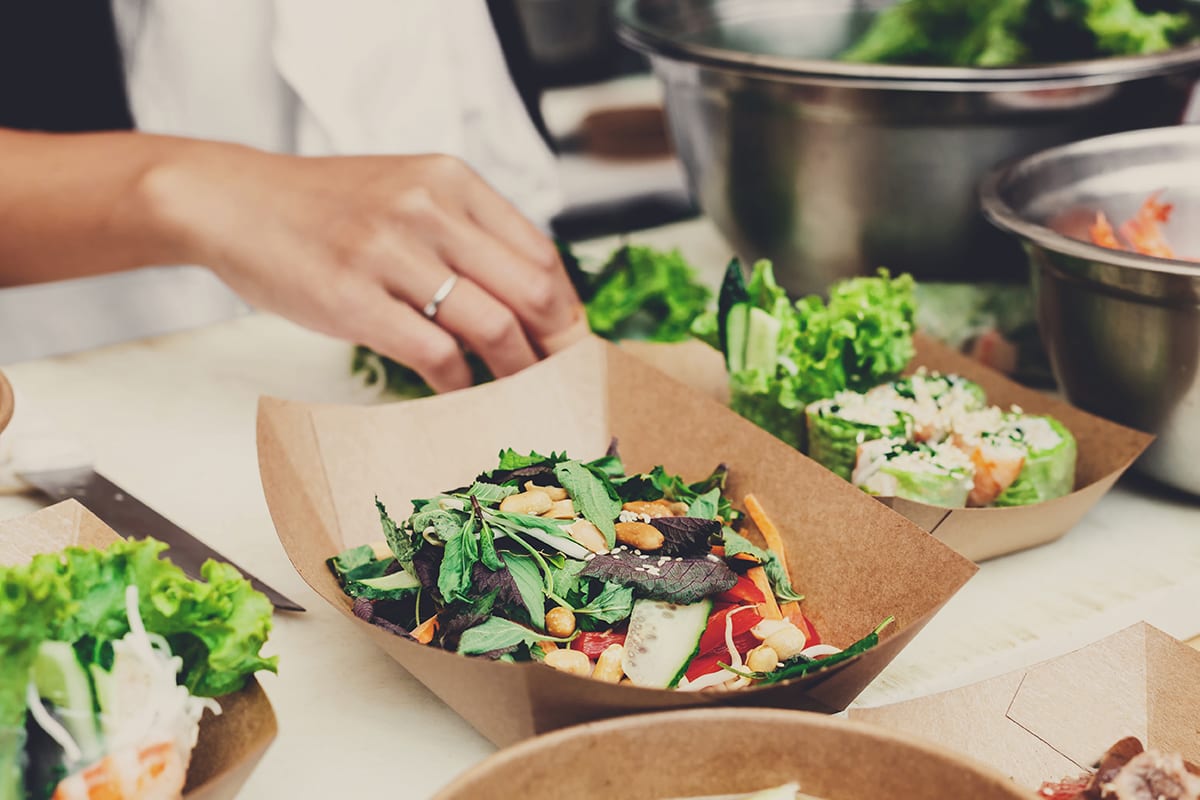 The truth is that packaging and delivering food has come a long way. At Ordermark we have very successful customers that deliver fine dining, soup, sushi, even ice cream and yogurt!
And research shows that online customers are much more likely to go on-premise in the future, so offering online ordering doesn't mean that customers won't experience in-store dining. It also gives an opportunity for your existing restaurant users to become super-users. Someone dining in once a month can now order delivery to their work once a week.
When it comes to profitability, the reality is that online ordering is extremely profitable when done correctly. The key is working with lots of online ordering services in order to maximize reach — and also understanding the concept of incremental profit.
What that means in plain language is that when your restaurant offers online ordering, most of your expenses are already covered because you have to pay those things to service your on-premise customers. But when we add online ordering, each new order brings far greater profitability.
For a thorough discussion of the profitability of online ordering check out this article:
Is Online Ordering Really Profitable?
Learn how to grow your restaurant and thrive with online ordering.
Join thousands of peers already getting valuable tips and insights sent to their inbox.