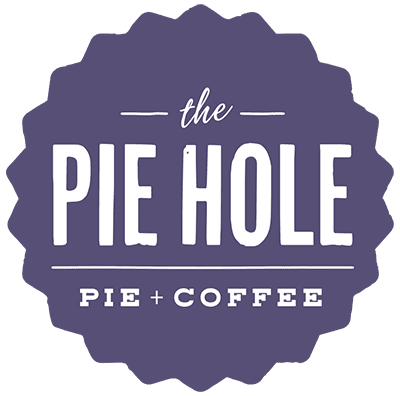 A conversation with Sean Brennan,
Founder and CEO, The Pie Hole
Alex: Let's start serious: what is your go-to karaoke song?
Sean: I would say Funky Cold Medina by Tone Loc.
A: I think that's a good choice but it's a little over my head.
S: Yeah, it's a generational thing, but it's an old-school hip-hop song.
A: So why pie?
S: You know, part of it was an opportunity. The Co-founders and my partners are an actual "pie family" with generations of pies. I think that in the restaurant industry, when you're trying to launch any brand, its authenticity is really important. If you already have the recipes, and you already have the secret sauce built in, or the "secret filling", I think it's something I just jumped at as an entrepreneur.
We were founded in 2011 in Downtown LA and we were coming out of what was one of the worst recessions or economic disasters in United States history. People weren't spending money at fine dining and a lot of buying behavior was changing around food and going out. That was the rise of fast casual and Chipotle really launched around time as well.
There was a mix of an opportunity for comfort food: Chicken Pot Pie and a slice of Apple Pie and really good coffee. [Comfort food] meant something to people. There weren't really any pie concepts, there wasn't really a lot of competition.
Then I found out there's a reason for that: It's really hard and super expensive.
A: How much is a slice of pie?
S: Our pie slices range between $5-$7 and a whole pie is between like $36- $42.
A: If you had to estimate your food costs on that, percentage-wise, what are your food costs?
S: Our food costs range between 25 and 32 percent. We shoot for like 27% because you want your "prime costs".
A: Do you do price based off your food costs or what the markets willing to pay?
S: We didn't have a good understanding of what our true food costs were when we first opened the [first location]. We had a really tough spreadsheet that didn't do a very good job of factoring in fixed costs and rents and all those things.
Our niche in the marketplace is the "special pie" that you can't get anywhere else, and from the beginning we didn't really have any competition. The gut instinct of food cost VS what you're charging still remains, but it has to be really good to get 7 bucks for a slice of pie.
A: I feel like coffee now is seven dollars. It seems reasonable for pie.
S: I have a fine dining background and when you're doing desserts in fine dining, you're still making a cake or a pie. Your costs are about the same, but you can charge $16 for a slice of Earl Grey Tea Pie if you're at a really nice restaurant, so it's a perception issue and expectations of the guests.
A: Do you mainly sell direct-to-consumer through the stores, or do you also sell to coffee shops who resell to their customers?
S: We just launched a wholesale program because, as we've grown in Southern California, we've also had to change production facilities. We used to bake all of the pies and make everything in-house. As we've grown, that became very inefficient and we had consistency issues because of different chefs in different facilities and different ovens.
We just moved to a really large facility in Huntington Beach where we're launching e-commerce, meaning we can ship a whole pie anywhere in North America. We just tested this and found that there's a reason why companies don't ship pies with whipped cream on them, but we will overcome it.
It's also about market share and co-branding as well. If you can get in really good coffee shops or other restaurants, and you know that they're going to maintain quality, shelf life, and service quality, then you're increasing your market share because you're getting your name and your product in front of more people.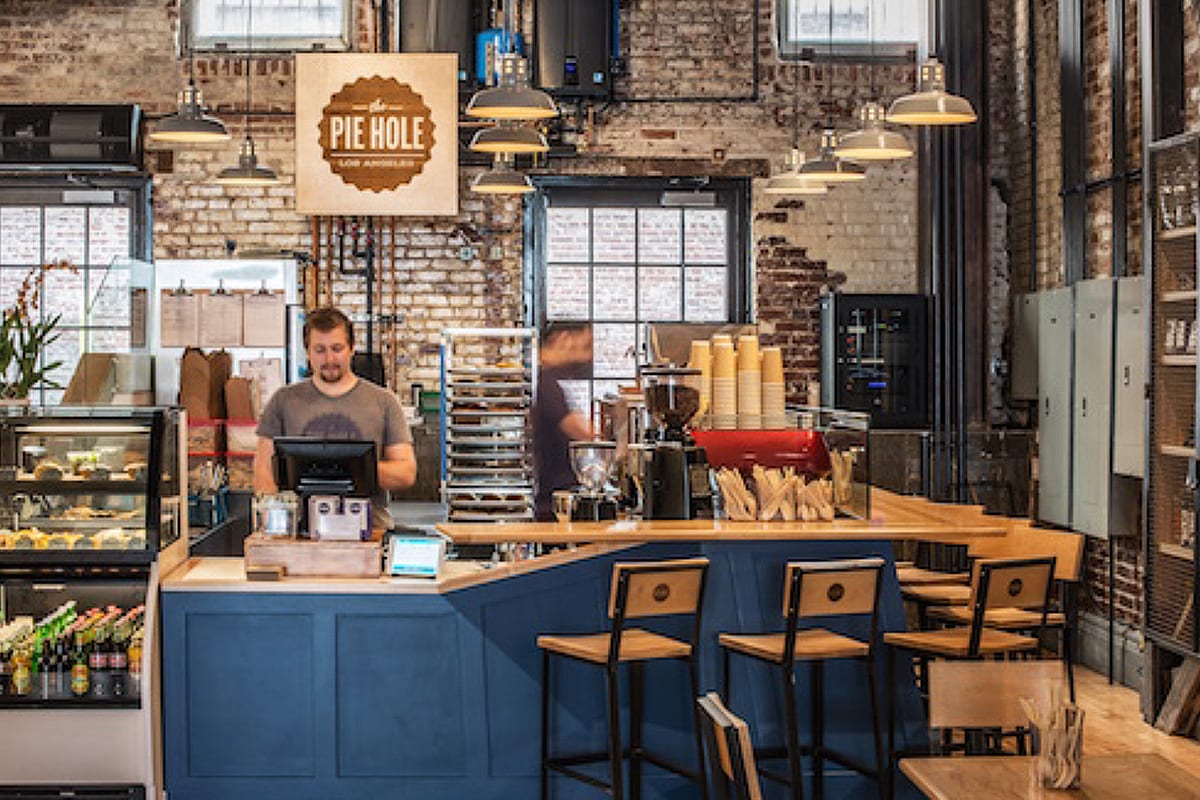 A: What is your favorite pie from Pie Hole?
S: My current favorite pie is the Shepherd's Pie. The shepherd's pie is so good. It's taken years to get it. right. I lived in Ireland for a while, and traveled extensively in Europe, and most countries have a meat pie tradition. The United States doesn't really have this tradition, except for a "pot pie", whatever that is. We've imported this idea and have a Chicken Pot Pie, but the Shepard's Pie is so good.
A: How do you find the next recipe and how do you implement a new pie?
S: I mean, it's pie, so we have to have fun, right? Even from the very beginning we wanted to make sure that we had this authentic process, so we use family recipes, which are basically old-school recipes for our sweet pies. We had to build the entire "savory" pie program from scratch, which is how we developed the Mac and Cheese Pie and all the others.
We really try to make sure that we're responsive to our guests. We try to keep it really dynamic, and we always try to have a balance between old school, family recipes and new-school, crazy stuff. So it's fun to.
A: Do people get upset when you take off their favorite pie from the menu?
S: Yes, people have these emotional relationships with your brand, which is great, that's what makes a brand successful. You need to evoke emotion in people. The people who have the most emotion usually have the loudest voice, right?
Our Maple Custard was one of the original pies that people would line up for, but it was impossible to scale and only 1 in 5 pies survived the baking process. When we pulled it off the menu, we got emails and Yelp reviews. It's always hard because you want to keep everything.
A: You're currently in six locations, right?
S: We have eight now! In Southern California and one store in Tokyo.
This isn't a burrito right? This is real comfort food that people have super strong feelings about, so that's where "happiness one slice at a time" or "one cup of coffee at a time" comes from. Our goal really is: give people an experience and have those feelings with as many people as possible.
A: Traditionally, online ordering in the past has historically been for like pizza and Chinese food, but with the emergence of third-party delivery and all these apps, it's really everything from fine dining to the Pie Hole. How's delivery been for the Pie Hole?
S: We've only worked with Postmates, to start. They were pretty early to market in Southern California and they were based out of the Arts District. Then, we launched DoorDash, Grubhub and Uber Eats last year, concurrently, with a whole rollout process.
That's when we saw very, very, very good results.
A: What platform do you use, personally?
S: I use Postmates five times a week, for various things. My favorite thing is to order food and wine and have it arrived at the same time. It's a very small win.
A: Being an avid user from a restaurant perspective, and on a personal level, is there any type of food that online ordering does not work for?
S: I think a lot of it has to do with the type of food, not necessarily the brand. I'll never order burgers, but it's a personal preference. If I'm going to eat a burger, it's not just because I'm super hungry, it's because I want a specific burger.
But I've seen fine-dining executed really, really well.
A: What percentage of your business today is online ordering?
S: That's 25%.
A: How do you manage all the different orders from third-party platforms?
S: Every single delivery order, every item, is put through our POS. We actually have another separate POS just for delivery orders. Our staff enter the orders in manually every time it comes through, so we have a real time receipts.
A: Do you ever see funny or questionable orders?
S: Oh yeah, when you see a slice of pie early morning, someone's probably hungover.
Learn how to grow your restaurant and thrive with online ordering.
Join thousands of peers already getting valuable tips and insights sent to their inbox.