Alex Canter Quora Session Q&A
Menu engineering is critical to a profitable restaurant business.
At Ordermark, we're constantly learning ways to use data and best practices to maximize profitability. It's part science and part art, meaning that we use qualitative information such as customer feedback, trend analysis, and marketing priorities, combined with quantitative data that we derive from a range of sources, to identify changes to lead to greater profitability.
Here's an example: In 2012, My father and I completely rebuilt the Canter's Deli menu from scratch. This was a daunting task, considering the 250+ item menu was a result of 80 years of adding menu items haphazardly. My family's restaurant business is known for traditional Jewish Deli cuisine, including ethnic favorites like Matzo Ball Soup, Pastrami Reuben, Latkes, and Cheese Blintzes. Yet, somehow over the years, we ended up adding items like Huevos Rancheros, Eggplant Parmesan, and Philly Cheesesteaks.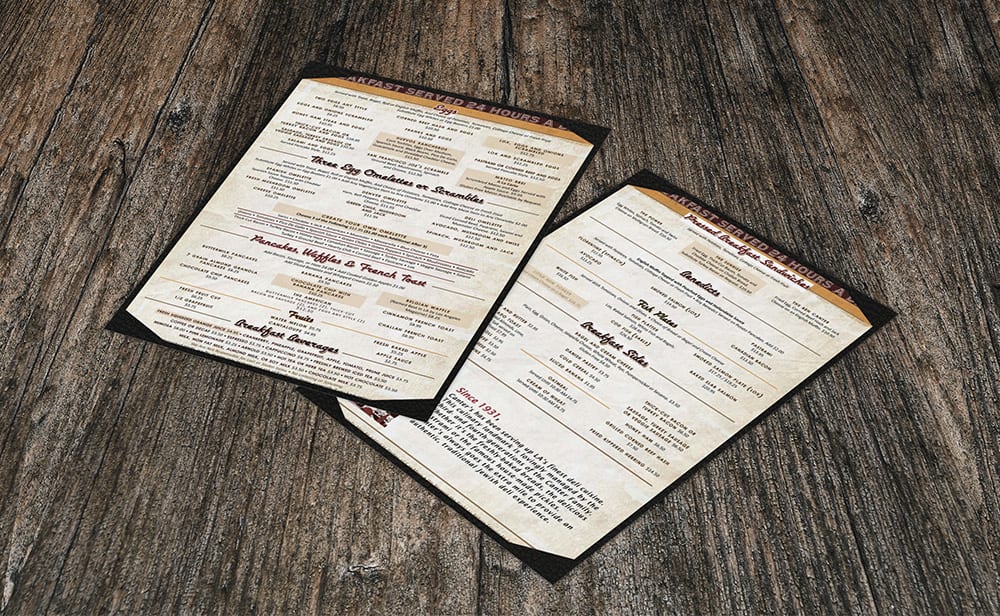 Here's the rough process we followed to optimize our menu for profitability:
1. My main goal was a marketing one: to true up our brand and eliminate items that just didn't belong. Next we looked at POS data, which items drive repeat customers, and which items customers were telling others about online — and we focused on high volume items that keep customers coming back year after year.
2. Using qualitative customer feedback we made a concerted effort to emphasize menu items in the actual graphic design that we know lead to the highest satisfaction ratings. Next we streamlined and reorganized the design of the menu to make the ordering experience easier and more satisfying.
3. We eliminated nearly 40 items from the menu, and added a handful of new ones to keep it fresh.
4. We updated prices to align with our competition, increased the cost of sodas, and decreased some items like our Tuna Melt.
5. And for the first time ever, we introduced a new bar program with a fresh cocktail menu and draft list.
This was one of the most challenging yet fun projects, and in September 2012 we finally released the new menu to the public.
The results were amazing.
Total sales increased by 12% immediately. We found that we were successful in guiding our customers to the right items, selling twice as many Ruebens as before. And the average basket size increased by over 5% with the promotion of bar items.
Perhaps best of all, we were able to bring in all this additional revenue without increasing pricing across the board and, at the same time, increasing customer satisfaction and brand awareness online.
Using this experience, we built Ordermark to help restaurants master online ordering.
Ready to join the Restaurant Revolution?
Get Started
Learn how to grow your restaurant and thrive with online ordering.
Join thousands of peers already getting valuable tips and insights sent to their inbox.