Feeding the Families of Healthcare's Unsung Heroes
COVID-19 is straining our healthcare system and jeopardizing the lives of all hospital workers. This includes respiratory therapists, emergency room technicians, nursing assistants, hospital cleaning staff, and transporters. And it puts their families at risk, too.
These brave men and women help to ensure hospitals can provide care to those in need. They are sacrificing. They are leaving behind their kids while they work extra shifts; sleeping in the garage to make sure they don't expose their families; unable to bring groceries to their parents because they're exhausted. They are unwilling to walk into grocery stores because they don't want to infect others.
We want them to know that we appreciate them – plus make life a bit easier for them and their families – by providing each family with a $100 gift card to DoorDash which can be used to order food for takeout or delivery from local restaurants.
"All I can do is think about how I am going to help keep you safe and healthy. To my surprise, you were thinking of taking care of me too. Heroes aren't just us healthcare workers but also the people who extend their support to us. "
– Christy, Emergency Room Technician –
This is a philanthropic effort. All funds raised will be used to provide DoorDash gift certificates to hospital workers and their families during the COVID-19 crisis.
All donations are also tax-deductible to the full extent allowed by law.
Working with the Service Employees International Union – United Healthcare Workers West (SEIU-UHW) and Big Sunday (a nonprofit organization), we will identify essential, yet unsung, healthcare workers who are in need of assistance.

We will send one $100 digital gift certificate to a deserving healthcare worker to order from a local restaurant on DoorDash.

Join us as we support those brave workers on the frontlines who are taking care of us.
DoorDash is providing a matching gift of 10%*
*For every ten $100 gift cards we purchase through this campaign, DoorDash will donate an additional $100 gift card through May 31st, 2020.
You can help today by donating to this fund.
Each family will get a $100 gift card towards towards their delivery. You can donate to any number of families, or part of a family, too. Any donation, large or small, is greatly appreciated.
Donate Online Now!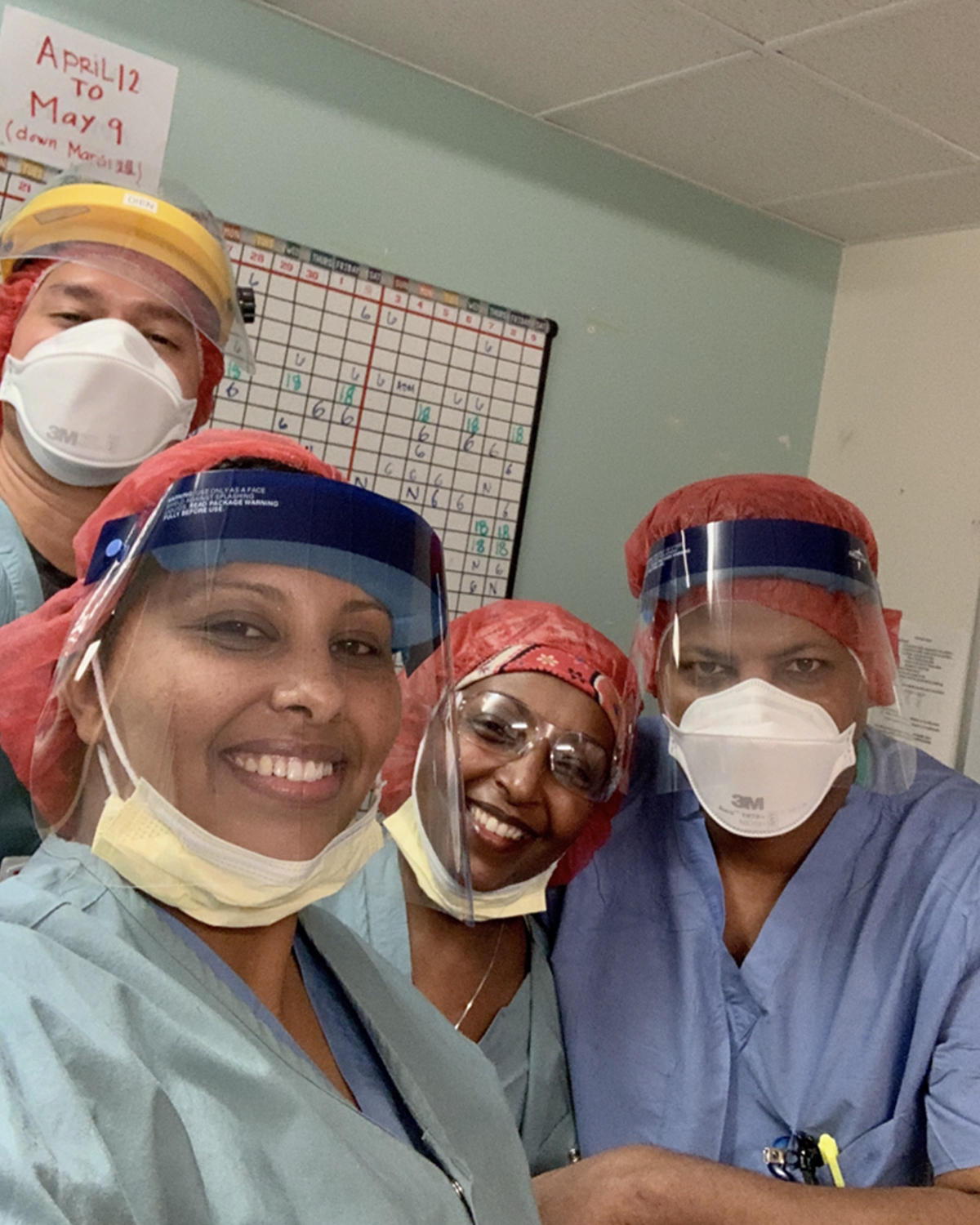 "I am on the frontline providing care to COVID 19 patients. I believe in providing absolute care for our patients this is my number one priority and passion. However, the difficulties that we are facing at this moment is not knowing what we are bringing to our families when we come back home. This is the biggest fear that I have right now. This means a lot to me as well as my family, THANK YOU! The community is our hope right now."
Azeb, Respiratory Therapist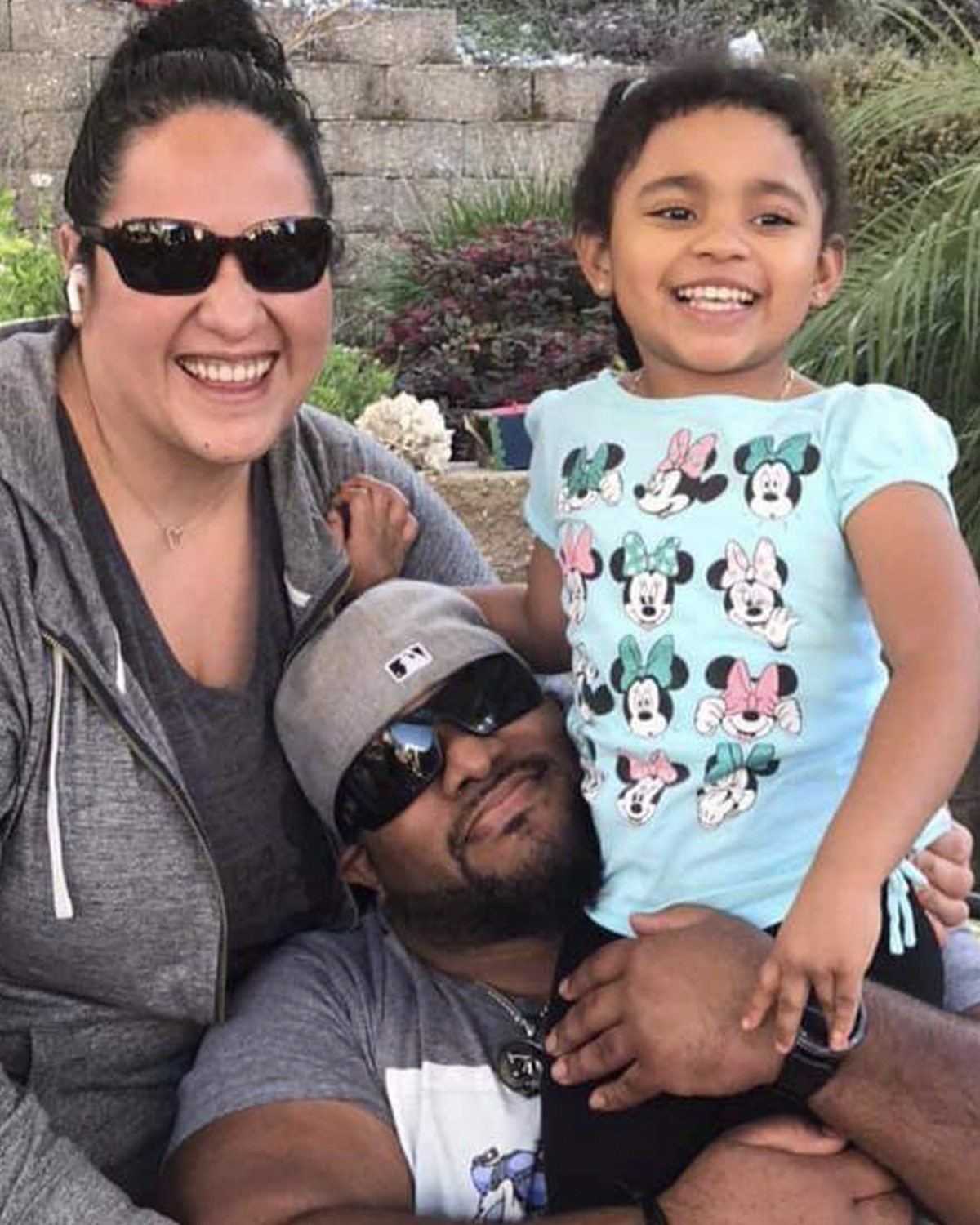 "I am a frontline healthcare worker and I came down with the Covid-19 virus. It took a huge toll on myself and my family. The generous gift from plates of love helped ease the burden for my family. Thank you so much!!"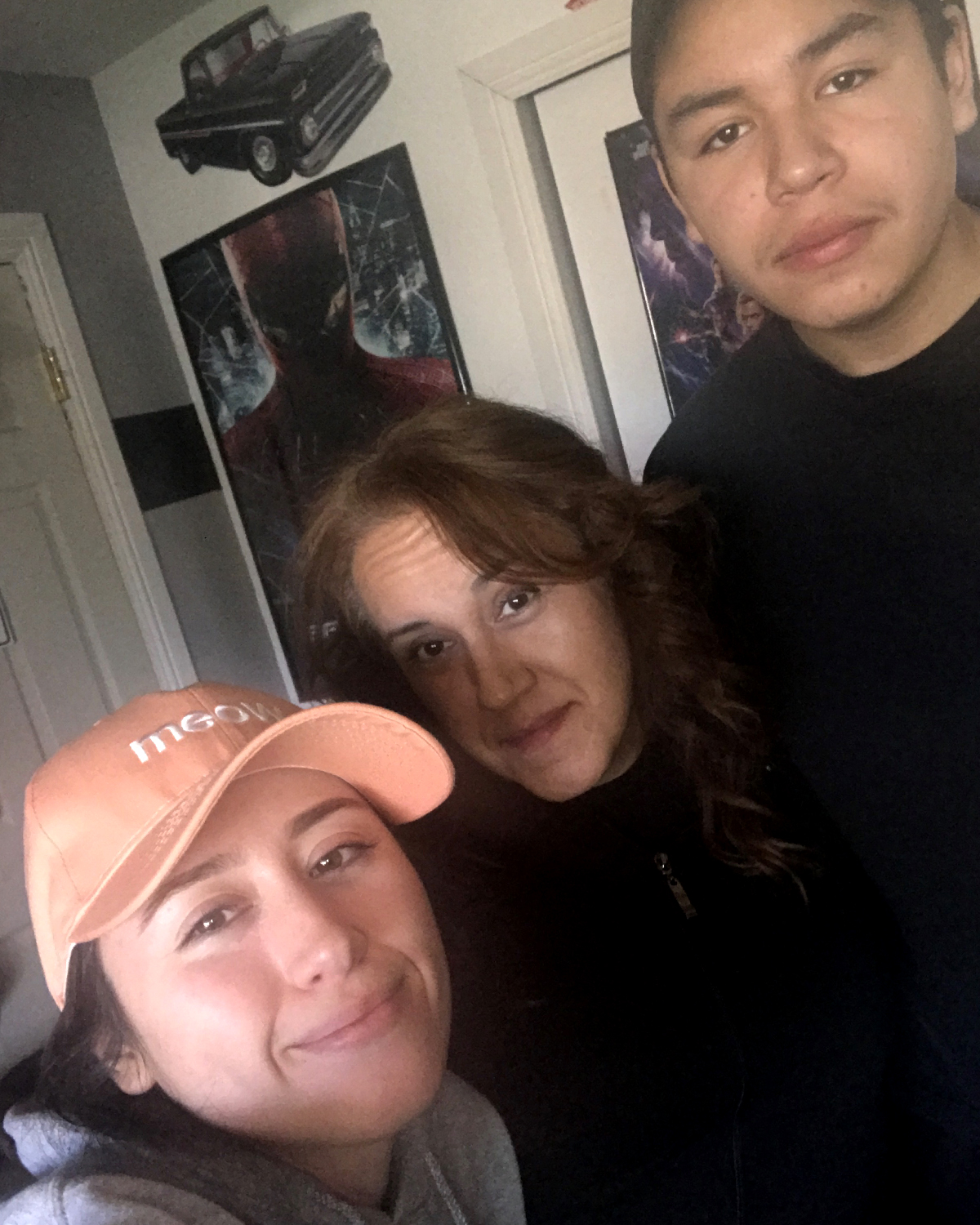 "Working in the emergency department has always been hard but right now, the hardest thing is so many that are sick and alone. I appreciate the support from the community because this means they know the sacrifices we are making. It means a lot to our family to know everyone is looking out for and taking care of my family as I am taking care of their loved ones and their family."
Big Sunday's mission is to connect people through helping. We see the world not as "haves-and-have-nots" built as "haves-and-have-mores." Learn more at bigsunday.org.
SEIU-United Healthcare Workers West (SEIU-UHW) is one of the largest unions of hospital workers in the United States, with 97,000 members. Learn more at www.seiu-uhw.org.
DoorDash is a technology company that connects people with the best in their cities, by empowering local businesses and in turn, generating new ways for people to earn, work and live. Learn more at doordash.com.
Download our Plates of Love social media pack and use the hashtag #PlatesofLove on social media to show your support.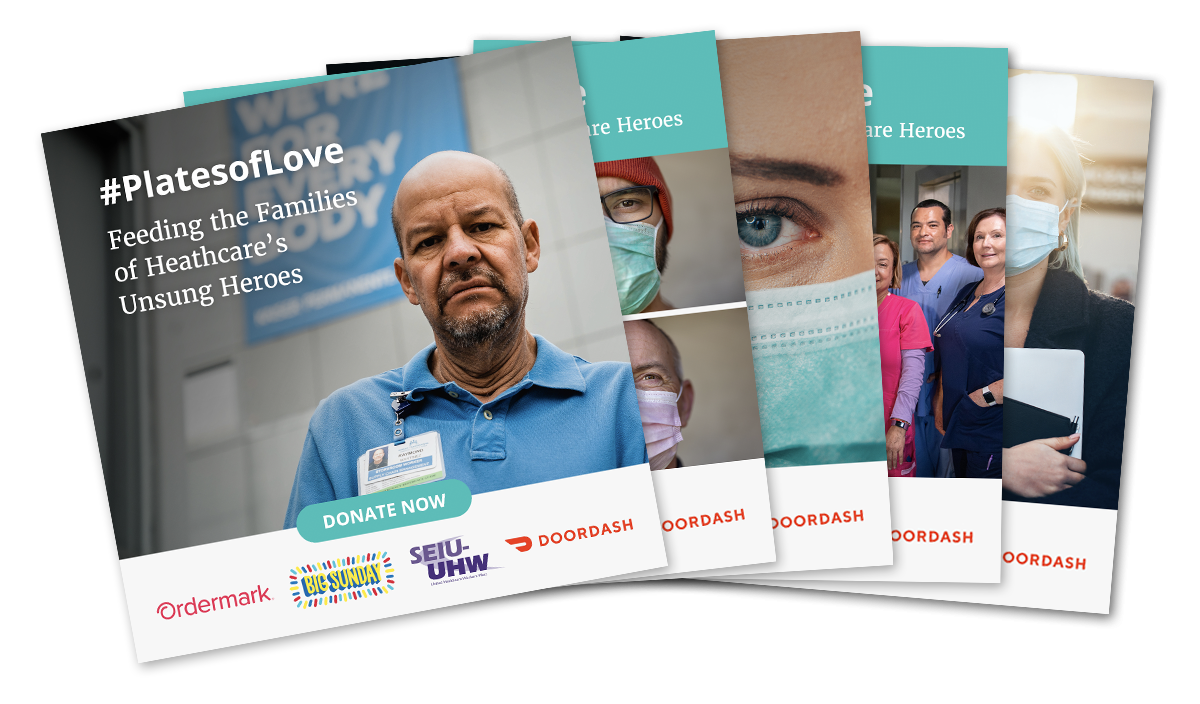 Donate by check or donor advised fund:
For checks please make out to Big Sunday, with a memo saying Plates of Love and mail to Plates of Love/BigSunday at 6111 Melrose Ave, Los Angeles, CA 90038. Big Sunday is a 501(c)(3) charitable organization and all contributions are tax-deductible to the full extent allowed by the law.
For donor advised funds, please use the address above. The EIN is 42-1765317. Please email us at

[email protected]

so we can keep an eye out for it and make sure it goes to the Plates of Love program.