1 Month. 1 Franchisee. 4 Locations. $123,000 in New Revenue from Online Orders.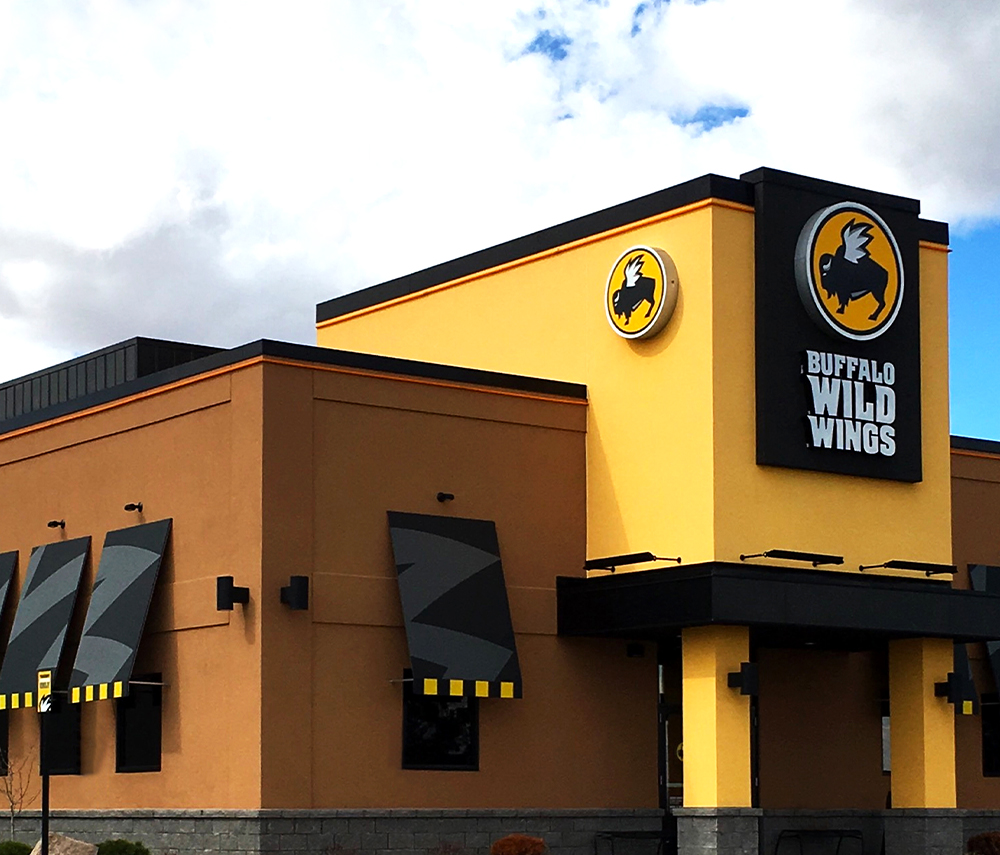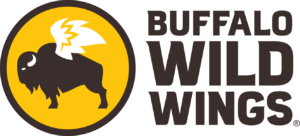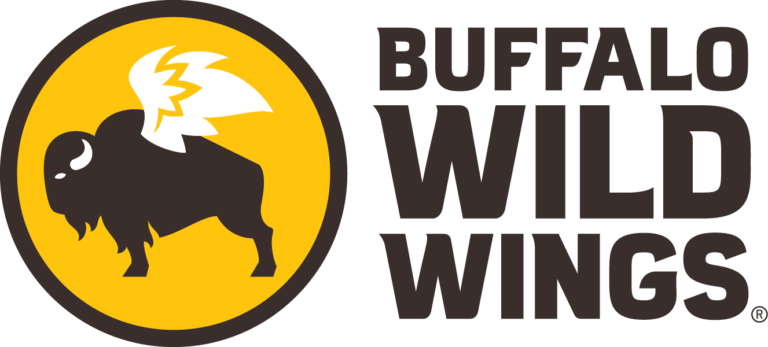 Buffalo Wild Wings, one of the fastest-growing brands in the country, was looking to implement third-party online ordering with multiple partners at the initial launch. After going live on the Ordermark platform and deploying a successful delivery launch with multiple online ordering platforms, Buffalo Wild Wings began to generate, and increase, new revenues from third-party online ordering.
For restaurant owners, online ordering services such as Doordash, Uber Eats, and Postmates present exciting new revenue opportunities. However, with increased competition between online ordering services, consumers now have more options and app choices to place restaurant orders than ever before.
This new incremental revenue opportunity also presents operational challenges. Managing multiple tablets, accessing reports across providers, and gaining visibility into each franchisee's online sales visibility can be difficult.
This case study summarizes how Buffalo Wild Wings partnered with Ordermark to introduce third-party online ordering and streamline multiple online ordering services.
Add multiple online ordering services at once
Prior to working with Ordermark, Buffalo Wild Wings was not using any online ordering services, and sought to grow incremental profits through this channel. Buffalo Wild Wings wanted to add multiple online ordering services at once, for speed-to-market and to optimize training dollars. Adding several platforms, to multiple locations at once, created operational and logistical challenges.
Onboarded 4 major online ordering providers
Ordermark helped Buffalo Wild Wings to identify and onboard 4 major online ordering providers across multiple locations. Ordermark's Activation Team helped each location to go live on each platform, provided training, and an easy-to-use platform to manage them.
Ordermark helped Buffalo Wild Wings add 4 major online ordering platforms, all at once. This prevented the need to train staff on multiple platforms or to confirm orders on many different tablets, saving time and training dollars. With the streamlined Ordermark system, Buffalo Wild Wings had fewer canceled orders, improving Buffalo Wild Wings ratings on the different platforms and providing a better customer experience.
Prior to Ordermark, Buffalo Wild Wings, Los Angeles had not been using any third-party online ordering platforms.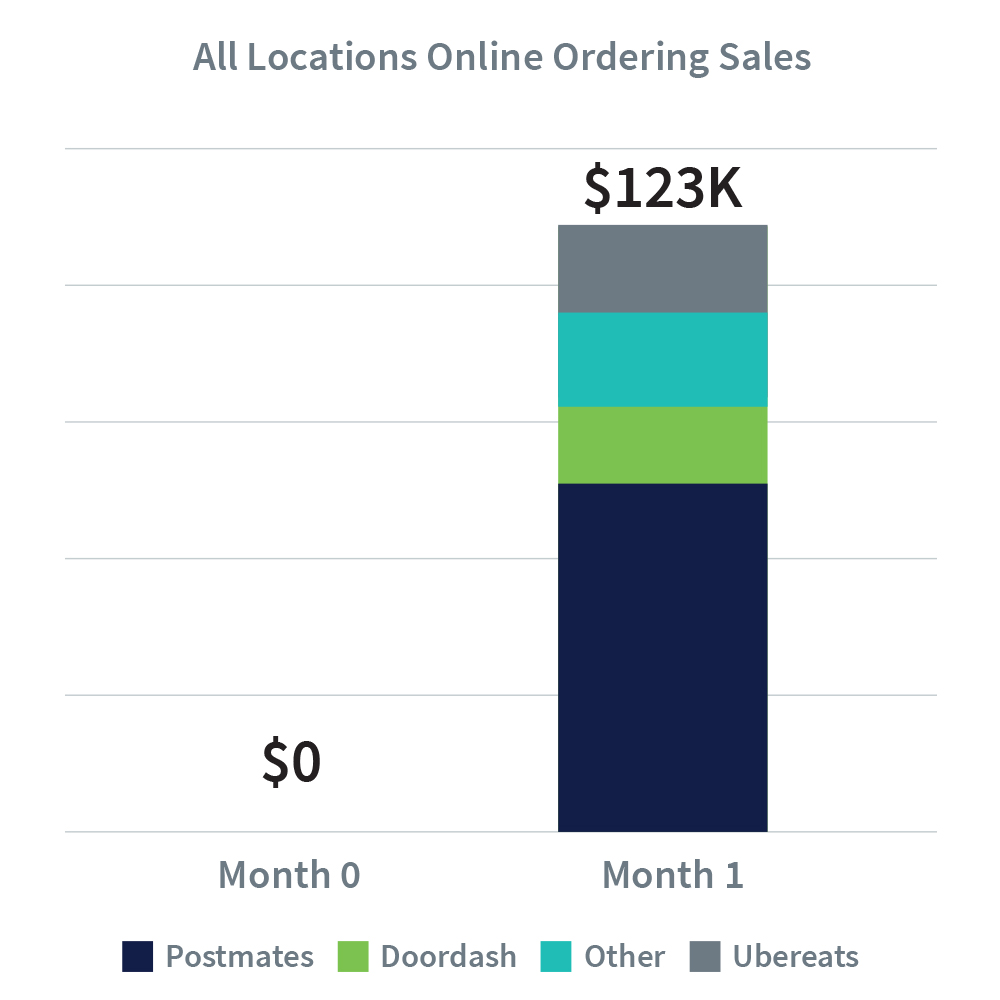 Ordermark added

4 major online ordering platforms

to

4

Los Angeles area Buffalo Wild Wings locations, resulting in

$123,000

in online ordering revenue in a single month (April 2019).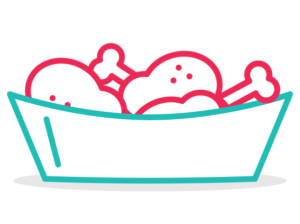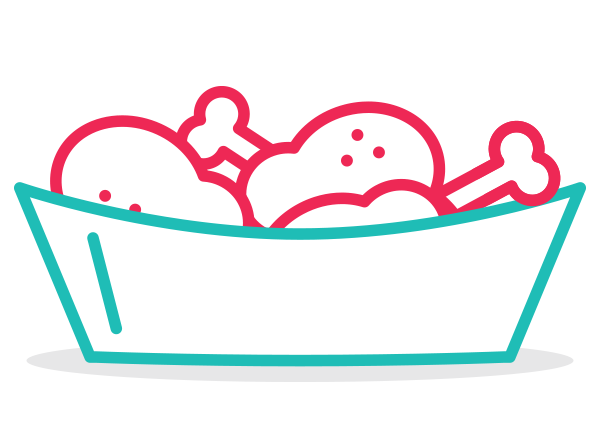 Top Selling Items
Traditional Wings:


$24,417.52
Boneless Wings:


$19,492.71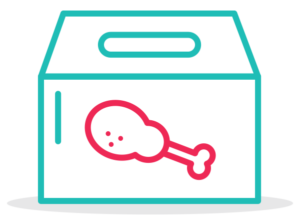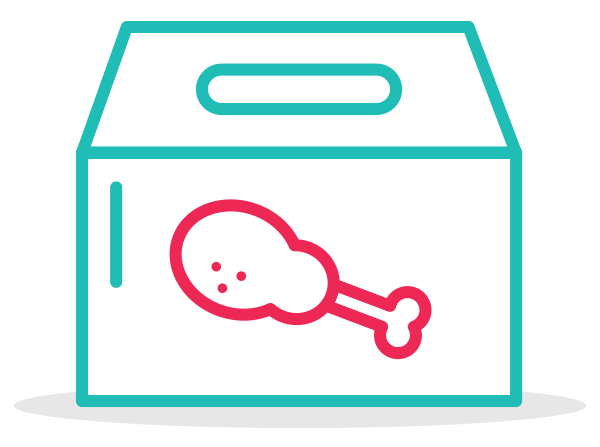 Average Basket Size
Baldwin: $33.83
Koreatown:

$34.76


Carson:

$31.01


Torrance:

$34.74
Online ordering platforms continue to spend hundreds of millions of dollars to add new users to their platforms, and users consistently choose to use their preferred apps. The result is a fast growing percentage of all orders being placed through third-party online ordering services.
While Koreatown in Los Angeles is a hot-spot for delivery, the BWW locations in lower density areas like Baldwin, Carson, and Torrance have all seen increased online ordering revenue of $9-15k in orders processed for one month, revenue previously untapped.