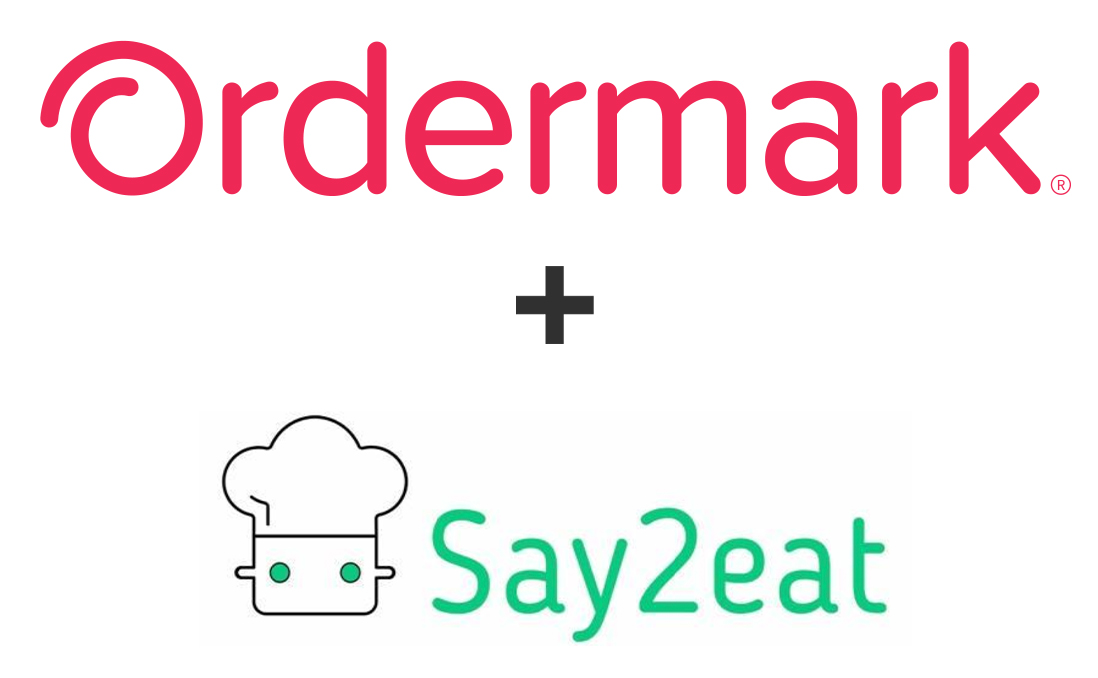 Ordermark Delivers More Ordering Options for Clients with Say2eat Messaging, Social Media Ordering and Delivery Services Integration into Restaurant Dashboard
New Messaging and Text Ordering Platforms Include Facebook Messenger, iMessage and Instagram
LOS ANGELES, CALIF. – September 23, 2019 — Ordermark, the leading mobile-order technology service provider for restaurants through a dedicated single-source dashboard and printer solution, today announced the company has integrated a wide range of new ordering options for its growing base of restaurant clients and their customers with new mobile messaging and social media capabilities. Through an innovative partnership with Say2eat, Ordermark partner restaurants can now accept mobile delivery orders from customers who use many popular and widely used messaging and social media platforms including Facebook Messenger, iMessage, Instagram, and more social media and messaging channels.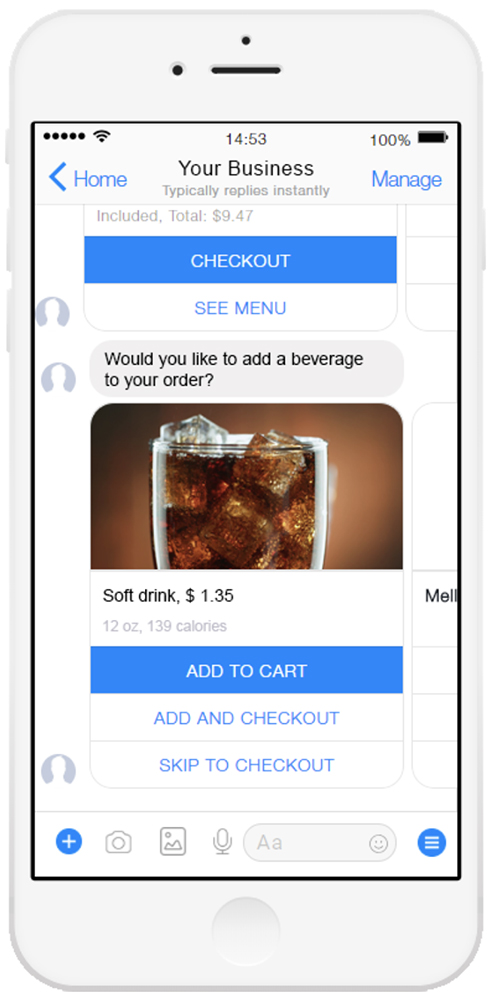 Say2eat is a "white label" ordering platform, with its technology invisible to Ordermark restaurant customers across all leading messaging and social media platforms and devices. The customer simply use their daily used messaging/social app and commands its order to the restaurant. Through the speed, simplicity and flexibility of this new option for instant ordering, Ordermark makes each order more reliable, customizable, and ensures that it gets to the restaurant's kitchen just as the customer wanted it.
"Ordermark was created to help restaurants maximize revenue in the mobile delivery era. We are very pleased to offer a host of new ordering platforms for our restaurant customers thanks to integrating Say2eat technology into our turnkey restaurant technology platforms and solutions. Now getting an order for delivery is as easy as sending a text or other mobile message." said Alex Canter, Ordermark CEO and co-founder. "By partnering with Say2eat, Ordermark can now help bring restaurants that much closer to its current and prospective new customers wherever they are, while making the delivery order process much more efficient, easy and fun."
"Ordermark streamlines operations for restaurants, while Say2eat is increasing restaurant's mobile sales by meeting their guests wherever they are…that's where the magic happens," said Li-ran Navon, Say2eat CEO. "It's incredibly innovative technology from both companies, and this partnership allows restaurants to remove obstacles to online discovery and ordering from their menu."
About Ordermark
Ordermark (ordermark.com) is the leading and one of the fastest-growing restaurant technology service providers in the mobile technology space. Ordermark helps restaurants increase efficiency and grow profits by aggregating mobile orders across all of the major online ordering service providers into a single dashboard and printer.
Born in the kitchen of the world-famous Canter's Deli in Los Angeles by a fourth-generation restaurateur, Ordermark helps thousands of brands nationwide, including many of the world's top restaurant chains including Buffalo Wild Wings, Cold Stone Creamery, Little Caesars, Papa Johns, Sonic, Which Wich, and Yogurtland. The company is headquartered in Los Angeles, California, with offices in Denver.
About Say2eat
Say2eat (Say2eat.com) extends online ordering into the day-to-day lives of our restaurant clients' customer base, directly via channels such as Facebook Messenger, Instagram, etc. This native, user-friendly ordering experience leads to the doubling or tripling of ordering completion rates, resulting in a significant increase in sales. Say2eat also provides website ordering, and a commission-free delivery service to help our restaurant partners grow their delivery sales without killing their margins. Say2eat exists to help restaurants take back control of their online sales, customer relationships and data, and ability to sell direct to their customers. All this, as a direct sales channel that is fully white label and behind the scenes.
If you have a speaking inquiry or are a member of the media and would like to chat, please contact us at

[email protected]

.
Learn how to grow your restaurant and thrive with online ordering.
Join thousands of peers already getting valuable tips and insights sent to their inbox.